Online Course
---
Live & online
Fall 2017 – Spring 2018
Mondays & Thursdays
Instructor: Roy Speed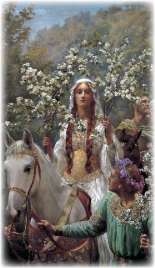 This is a year-long online course in close reading of medieval texts. The emphasis is England and English literature, but a great deal of what the students learn about this period will be applicable to other European societies and cultures.
The "Medieval Millennium" extended from roughly 500 to around 1500 ad, encompassing a huge swath of British history. English literature of the period spans everything from Anglo-Saxon poetry and the epic poem Beowulf to The Canterbury Tales and Malory's Morte Darthur. This course provides historical perspective, traces the development of the English language, and takes students on a deep dive into the most important literature of the period.
Prerequisites: For most students, Roy Speed's Shakespeare courses will prove adequate preparation.
College prep for students
---
Ten online classes
---
These online sessions provide an in-depth study of this play as well as the historical, cultural, and literary background needed to bring the play to life. As one of our College-Bound Intensives, this course is designed to take students to an advanced level of reading comprehension and analysis, enabling them to:
tackle sophisticated material across the spectrum of the college curriculum;
dissect difficult passages included in standardized tests.
Roy Speed has taught several classes to my homeschooled children over the years, and we all have been very pleased. He is not only witty and engaging, but passionate about what he teaches. His classes have truly ignited in our students a deep interest in delving into difficult texts, to not only look at writing in the traditional fashion of simply consuming information as a functional process, but to learn to annotate a text, dig much deeper into a piece of writing, and become an active participant in the reading.
Karen T., parent
Training for parents
---
Online series
This program addresses the principal concerns parents have about homeschooling through high school — everything you need to know about the high school curriculum and credits, standardized tests, transcripts and record-keeping, applying to college, pursuing scholarships, and more.
I feel so much better prepared and excited in this journey of college preparation for my twin daughters.
Jenny C.
Terrific. Full of information. The materials were so thorough. I now have a plan of action. Also, this workshop is inclusive: No matter what type of homeschooler you are, you will understand better how to prepare your student for college and present him or her in the best light.
Joni C.
To ask a question about the program
or to register, contact Diane Speed:
Tel. 203.744.2321
Email: dspeed@salientcomm.com
College prep for students
---
Live & online
Fall 2017 – Spring 2018
Mondays & Wednesdays
Instructor: Nilay Aykent, M.D.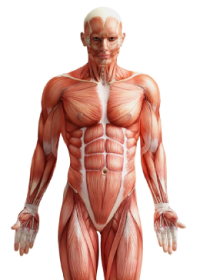 This online course is taught by an M.D. with years of practice in a variety of clinical settings. She uses a problem-based approach to reveal how the human body works — that is, once students understand how an organ system functions when everything is working as it should, they explore what happens when things go wrong. Common illnesses and injuries — both their causes and effective treatments — give students a canvas for compelling, in-depth analysis of each organ system.
Prerequisites: None, but the course is appropriate only for mature students of high school age who can —
think critically;
engage in analytical problem-solving;
reason deductively.
Students who have not yet studied high school biology are welcome.