GREEN BLEND/BLUE BLEND: FOREIGN LANGUAGE
Spanish
Vocabulary, grammar, pronunciation & culture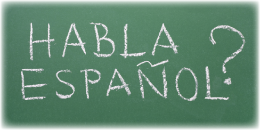 Among the many challenges of homeschooling through high school is finding adequate foreign language resources. Computer-based programs often claim that the student will simply absorb the language through repeated contextual instruction, but they provide few explanations of any kind and leave the student unequipped to handle language fundamentals like grammar, usage, spelling, and pronunciation.
Our program
HS College-Bound Blend is proud to offer a high-school-level foreign language program that will cover vocabulary, grammar and usage, and Mexican culture. The class will be taught by Monica Kiehnle, a native speaker born and raised in Mexico.
Monica strongly believes that the best learning happens when students are having fun. So she makes creative use of games and team competition to engage students and prevent tedium. Most important, she will model correct pronunciation and work with students on reproducing the trickier sounds (like the Spanish "rr").
The class takes place over two semesters of 15 weeks each and will include:
two weekly class sessions—one in-person class and one class over the Internet;
weekly reading assignments, memorization, or writing exercises;
projects requiring research or translation followed by in-class student presentations;
interactive and fun class using songs, dialogues and pronunciation exercises;
classroom activities and games to make the learning engaging.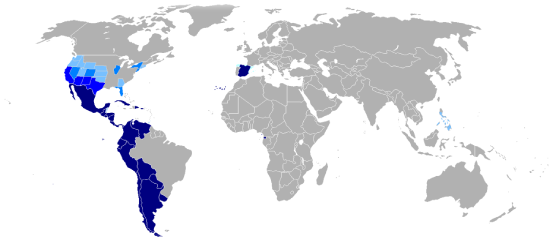 Course content
Even though the class is conceived as an entry-level Spanish course, students with previous Spanish studies will benefit greatly by filling in gaps with the finer points of grammar, spelling, and pronunciation. In class, students will:
Texts to purchase
Students will need to purchase this text:
(The link above leads to the required edition on Amazon.)
master the most common expressions in Spanish—the ones people use practically every day;
practice the most common Spanish verbs, conjugations, and tenses;
master the most common (and useful) nouns and adjectives, along with workouts on number, gender, and agreement;
play grammar and vocabulary games that require both speaking and writing Spanish;
take part in simple conversation with other students;
read excerpts from Spanish novels and stories;
watch excerpts from Spanish movies;
sing in Spanish.
The teacher has committed to run this class for at least two years, which provides continuity in learning.
About our program
The Blend is our lineup of weekly high-school-level courses. — We call our program "The Blend" because most of our courses integrate two forms of instruction:
an

on-site

class one day each week;
a second class

online

later that same week.
What The Blend offers
Here at The Blend we provide:
structured high- to honors-level high school content — math, science, history & literature, and more;
study skills, organization skills, collaboration and communication skills, & technology skills;
a supportive, inclusive atmosphere;
a disciplined approach to learning in a group.
What's more, we extend a warm welcome to all homeschool philosophies.