Honors-level Online Intensives
Shakespeare's Twelfth Night
Bringing to life Shakespeare's comedy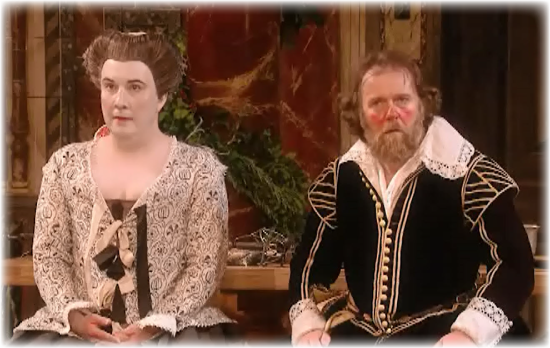 This online series comprises eight sessions on one of Shakespeare's finest comedies.
Twelfth Night satirizes unrequited love, mocks sanctimony and snobbery, and celebrates the simple pleasures of ordinary life. It is wickedly funny, and its plot relies on devices and themes Shakespeare used in many of his comedies:
a "fool"

— a wisecracking servant-clown who continually mocks the foolish ways of the other characters;

a cross-dressing heroine

— a brilliant young woman who disguises herself as a young man;

mistaken identity

— two characters each of whom is repeatedly taken for the other;

love at cross-purposes

— characters who are, for much of the play, in love with the "wrong" person;
— and much more.
This course is designed not as an introduction to Shakespeare but as an introduction to his comedies. It is primarily a course in close reading: students become acquainted with Shakespeare's vocabulary and verse, but equally important, they acquire the skills involved in deciphering a difficult text, e.g., annotation.
Space is limited; registration reserves your student's place.
Instructor: Roy Speed. (Learn about Roy here.)
Course details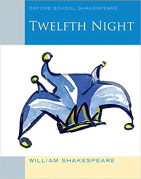 Who should attend: This is a high school-level course, and students should already have some familiarity with Shakespeare.
Our own College-Bound Intensive on Romeo & Juliet is ideal preparation for this course.
Fee: $ 195.
Required text: Students must purchase separately the edition of the play used throughout these sessions: Twelfth Night: Oxford School Shakespeare. This edition has been selected for its suitability for teens and the accessibility of its explanatory notes.
Recorded sessions. Sessions will be recorded and made available
to all registered students.
What your student gets
Included with enrollment in this College-Bound Intensive:
Online classes with live instruction. Live lessons that engage students through lecture, close examination of text, audio, video, graphics, and interactive discussion.
Secure access. Upon registration, the student will receive an email providing secure access to the classes. Roughly two weeks before the class start date, your student will be contacted with course guidelines, pre-work, and other essential information.
Access to recorded sessions. If students cannot attend one of the live sessions, they may view the lecture at a time convenient for them.
Materials. Downloadable materials that can be printed and used throughout the series.
Testing. A final quiz will be available for the parent to administer, to support generating a grade.
Grade & course credit. Parents may 1) award their student a 0.25 English credit for honors-level coursework, and 2) generate a grade for his or her transcript. A detailed course description is provided for the student's records.
Comments from students & parents
These classes make use of questions (open ended, leading, and probing in turn), carefully selected references, alternate viewpoints that students are helped to evaluate, judicious parsing of the play, and lovingly selected background materials. Roy's phenomenal communication skills, his clear speaking voice, his enthusiasm, his love of the material, and his ability to make things fun are icing on the cake. This experience has helped further mature my sons' thinking skills.
— Amanda H., parent

Roy Speed is very knowledgeable of Shakespeare, and his appreciation for Shakespeare is contagious. When sharing the lines he finds meaningful, beautiful, or humorous, he invites his students to experience Shakespeare in a deeper way. He encourages active participation, first, by modeling thoughtful discussion of the characters, the plot, and Shakespeare's style, and then he expects insightful and thoughtful answers to the questions he poses to his students.
— Vicki B., parent
In high school I took an in-depth study of Shakespeare's "Hamlet" with Roy Speed. His teaching style is interesting, engaging, and humorous, and I always looked forward to class. I especially enjoyed learning how to pull apart a text and analyze it, as well as mastering Shakespeare's vocabulary and learning historical facts about the time period.
As an engineering student in college, I continue to read difficult texts for pleasure and am able to write well, whether it's a research paper or a technical writing piece. These skills are due to the analytical methods Mr. Speed taught me.
Elizabeth T., student
Roy Speed has taught several classes to my homeschooled children over the years, and we all have been very pleased. He is not only witty and engaging, but passionate about what he teaches. His classes have truly ignited in our students a deep interest in delving into difficult texts, to not only look at writing in the traditional fashion of simply consuming information as a functional process, but to learn to annotate a text, dig much deeper into a piece of writing, and become an active participant in the reading.
Karen T., parent
registration is
currently closed
---
Twelfth Night
Eight online sessions
of 90 minutes each
---
Fee for this intensive: $ 195.
For more information, please CONTACT US.
now open for registration
---
Ten online classes
These online sessions provide an in-depth study of this play as well as the historical, cultural, and literary background needed to bring the play to life. As one of our College-Bound Intensives, this course is designed to take students to an advanced level of reading comprehension and analysis, enabling them to:
tackle sophisticated material across the spectrum of the college curriculum;
dissect difficult passages included in standardized tests.
For my daughter, the most helpful part of taking this class was reading through parts of the play, line by line, with Roy's guidance every step of the way. Through this experience, she has begun to understand how to read Shakespeare and has been inspired by him to read many of Shakespeare's plays on her own.
Vicki B.
College-Bound Intensives

---
The instructors for our College-Bound Intensives are all subject-matter experts with a passion for their fields. They're selected for their ability to instill in their students real love and intellectual excitement for the subjects they teach.
Wrestling with difficult texts
A chasm separates middle school from high school or college-level work. Faced with advanced texts in science, history, and literature, students can no longer read passively; they must be active readers, digging into the content for nuance and understanding.
Our College-Bound Intensives are programs designed to build skills crucial for college-level work. Through intensive study of great authors, these courses take students to an advanced level of reading comprehension and analysis, enabling them to:
tackle sophisticated material across the spectrum of the college curriculum;
dissect difficult passages included in standardized tests.
In the process, students expand their vocabulary, strengthen their facility with complex ideas, and deepen their understanding of what makes great writing great.
Great works, important skills
We had a number of reasons for creating the College-Bound Intensives:
Few homeschooling parents feel equipped to teach the works of great authors — like Shakespeare — but may feel nonetheless that such works should figure prominently in their own curriculum.
Plenty of courses now target the student's performance on tests required for acceptance at college; fewer courses seem to target the student's performance in college — i.e., by providing knowledge and skills critical to a successful college career.