science
---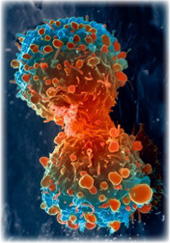 Many biology courses are asynchronous or meet just one hour per week. Our Honors Biology With Lab, by contrast, meets live, in real time, three times per week. The reason: It is our conviction that in a science course, students should be able to interact with and ask questions of a live instructor — and do so frequently, on a regular basis. We consider live interactions with the instructor vital to deepening students' understanding, correcting confusion, and cultivating real engagement.
Honors Biology With Lab is quite different from an AP course, which must cover a vast number of topics at a rapid pace. In this course, the content is taught in a tiered fashion — laying foundational concepts, building up knowledge, delving deep into the facts. The instructor continually loops back to essential concepts covered earlier in the course and, as a result, reinforces students' understanding and builds real mastery of critical concepts. Her aim is threefold:
to train her students in real scientific thinking;
to impart deep understanding of the subject;
to foster a real love of science.
---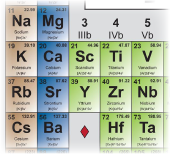 In this year-long, honors-level class, each student acquires both a deep understanding of chemistry and an appreciation for its real-world applications. Each week comprises live lecture and live discussion enhanced by graphics and PowerPoint presentations. Students perform labs under the instructor's guidance and are provided with lab materials and worksheets to be completed at home.
---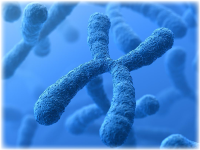 Our online science intensives are eight weeks long; each delivers in-depth, focused study of a particular topic in science, and they all include labs. Each is a standalone course that may complement nicely your at-home science curriculum. These courses are appropriate for late middle-school-level and early high-school-level students. In these courses, accordingly, study guides, tests, and note-taking sheets are provided to help students develop the study skills critical to science instruction.
Instructor Diane Speed will deliver intensives on the following topics:
Ecology: September 26 – November 17, 2023
Genetics: January 16 – March 15, 2024
Botany: March 26 – May 24, 2024
---
View our schedule
To view our weekly schedule for 2023-24, click on the image at right.
---
View our calendar
To view the annual calendar of our 2023-24 online classes, click on the image at right.
math
---
Most people think of geometry as a study of shapes — intersecting lines, triangles, angles — but what it's really about is logic. This geometry course helps students develop two forms of logic: 1) visual/spatial; 2) verbal. We use exercises, proofs, and puzzles to train minds in higher-order thinking.
Students develop a host of reasoning skills:
WORKSHOP FOR PARENTS
---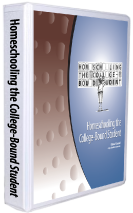 Live & online
This program addresses the principal concerns parents have about homeschooling through high school — everything you need to know about the high school curriculum and credits, standardized tests, transcripts and record-keeping, applying to college, pursuing scholarships, and much, much more.
The thing I liked best about this workshop: The workbook! Having all the information presented by Diane also on paper where notes can be added is so valuable! That's the true treasure from this workshop — it can be referred to repeatedly through high school years and when applying to colleges.
—Jacqueline B.
Homeschooling mom
Terrific. Full of information. The materials were so thorough. I now have a plan of action. Also, this workshop is inclusive: No matter what type of homeschooler you are, you will understand better how to prepare your student for college and present him or her in the best light.
—Homeschooling mom