science
---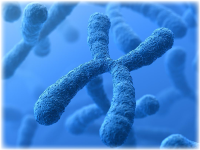 Our online science intensives are eight weeks long; each delivers in-depth, focused study of a particular topic in science, and they all include labs. Each is a standalone course that may complement nicely your at-home science curriculum. But you may also combine two or more intensives in whatever way suits your student's interests and needs. — You can even fashion a robust year-long science course complete with labwork.
In 2020–21 instructor Diane Speed will deliver intensives on the following topics:
Ecology: September 29 – November 20, 2020
Genetics: January 19 – March 19, 2021
Botany: March 30 – May 21, 2021
---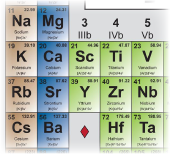 In this year-long, honors-level class, each student acquires both a deep understanding of chemistry and an appreciation for its real-world applications. Each week comprises live lecture and live discussion enhanced by graphics and PowerPoint presentations. Students perform labs under the instructor's guidance and are provided with lab materials and worksheets to be completed at home.
---
Viewing our schedule
You can view our weekly schedule of online classes simply by clicking on the
image at right.
---
math
---
It is one thing to learn math operations by rote, quite another to understand what you're doing and why. Our Algebra II course is live and online, with instruction and interactions designed to promote profound understanding of algebraic concepts. We also devote attention to:
the math required in advanced high school science, like chemistry and physics;
the dreaded story problems, teaching students proven techniques that remove all the guesswork and guarantee success.
Literature
---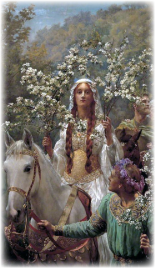 This is a year-long online course in close reading of medieval texts. The emphasis is England and English literature, but a great deal of what the students learn about this period will be applicable to other European societies and cultures.
The "Medieval Millennium" extended from roughly 500 to around 1500 ad, encompassing a huge swath of British history. English literature of the period spans everything from Anglo-Saxon poetry and the epic poem Beowulf to The Canterbury Tales and Malory's Morte Darthur. This course provides historical perspective, traces the development of the English language, and takes students on a deep dive into the most important literature of the period.
---
Returning in 2021–22
This year-long study features great works from around 1800 to the early 20th century — all by women.
The primary activities in this course are as follows: 1) reading the novels on our reading list (see here); 2) class discussion of those readings; 3) writing two substantive essays of literary analysis. All works are introduced with a historical perspective.
WORKSHOP FOR PARENTS
---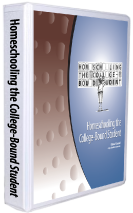 Live & online
This program addresses the principal concerns parents have about homeschooling through high school — everything you need to know about the high school curriculum and credits, standardized tests, transcripts and record-keeping, applying to college, pursuing scholarships, and much, much more.
The thing I liked best about this workshop: The workbook! Having all the information presented by Diane also on paper where notes can be added is so valuable! That's the true treasure from this workshop — it can be referred to repeatedly through high school years and when applying to colleges.
—Jacqueline B.
Homeschooling mom
Terrific. Full of information. The materials were so thorough. I now have a plan of action. Also, this workshop is inclusive: No matter what type of homeschooler you are, you will understand better how to prepare your student for college and present him or her in the best light.
—Homeschooling mom