Workshops for Parents: Summer 2022
Free talks & workshops
In June & July of 2022, we've been offering live, online sessions for parents homeschooling through the high school years. These sessions will be held at 4:00 pm EDT / 1:00 pm Pacific.
To learn more about a particular session — or to register — just click on the title you're interested in:
---
Eyes Wide Open
Five things every parent should know
about homeschooling high school
Parents are often surprised when their homeschooled teen becomes unmotivated, angry, or uncooperative. — Up to that point, homeschooling had been a magical learning adventure marked by self-directed learning and effortless discovery; parents may wonder What happened? — What did I do wrong?
In this talk Diane Speed addresses common challenges with homeschooling through the high school years: motivation, attitude, puberty, achieving high school requirements, and more. She also delivers solutions and insights that produce real results and homeschool success.

Speaker: Diane Speed
Handout for this talk: Please click on the PDF icon at right.
---
Literature and Our Teens
Social & aesthetic nourishment for homeschooled students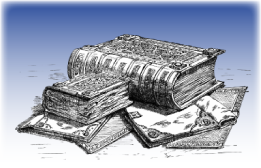 Adolescents today are starving: they're aesthetically and culturally undernourished. Among the many culprits: Our poor use of literature throughout secondary education. Great works on high school reading lists are treated as mere boxes to checked off, and do students really learn to love Dickens in AP lit? — Our STEM students, moreover, will have few electives in college; the high school years may represent their last real taste of literature.
Roy Speed has been teaching literature to adolescents for more than a decade; he's best known for his acclaimed courses on Shakespeare. Here this homeschooling dad shows how we can use literature to nourish our teens, expand their emotional intelligence, and sharpen their insight into human relationships.

Speaker: Roy Speed
Handout for this talk: Please click on the PDF icon at right.
---
Beyond the Five-Paragraph Essay
Five things about writing most students are never taught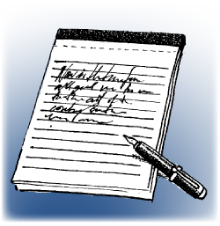 Most students today are asked to write essays before they've actually read any. Worse, they're taught writing in highly artificial forms, like the five-paragraph essay — a kind of writing no one in the real world ever has to produce.
This homeschooling dad has worked for thirty years as a writing consultant, working with professionals in large organizations. In this session, he shares his practical perspective both on our students' real needs and on the classroom methods traditionally used to teach writing. He also shows parents five writing practices that our students need to master but are seldom taught.

Speaker: Roy Speed
Handout for this talk: Please click on the PDF icon at right.
---
Skill Drill
Three skills every student needs for college
High school is jammed with requirements for the college-bound high school student — 3 to 4 years of a lab science, 4 years of English, plus higher-level math, foreign language — not to mention standardized tests! But there are three skills that maximize all students' chances of success at college. Each of these skills hinges on higher-level thinking, maturity, and organization.
This workshop will discuss what parents can do to help their students develop these essential skills.

Speaker: Diane Speed
Handout for this talk: Please click on the PDF icon at right.
---
Science in the High School Years
Succeeding with science instruction
at the high school level
Homeschooling science is one of the most daunting challenges of the high school years. It requires high-quality instruction, with the student not just ingesting great quantities of knowledge, but performing the right activities and receiving coaching on those activities. This session offers concrete guidance on how to recognize instruction of sufficient quality for your student to succeed with science. It will also address:
the importance of labs, research reports, and tests;
the benefits and shortcomings of AP & honors science courses, community college courses, and other options for fulfilling science requirements.

Speaker: Diane Speed
Handout for this talk: Please click on the PDF icon at right.
---
Grammar for the Real World
How English grammar should be taught (but seldom is)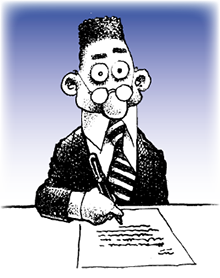 Traditional approaches to English grammar have neglected and obscured the subject's greatest benefit: effective writing. Granted, studying the parts of speech doesn't teach you to write an essay. But for far too long, our grammar instruction has ignored the real world of writing and the vital role played by things like sentence structure and punctuation — both of which are key to clarity and impact.
For nearly thirty years Roy Speed has been teaching grammar to writers of all stripes — from professional researchers to corporate managers and, most recently, homeschooling parents and students. He is the author of The Writer's Guide to Grammar, and in this session he gives an eye-opening look at grammar principles that lead directly to important writing tools. In the process, he shows parents how grammar should be taught but seldom is.

Speaker: Roy Speed
Handout for this talk: Please click on the PDF icon at right.
---
about our speakers
---
Diane Speed
Diane homeschooled her two children from
pre-school through high school. She used an academic, college-prep program of her own design to meet high academic standards and, at the same time, address her children's individual learning needs. Both of her children received substantial academic scholarships to the colleges of their choice, and she attributes their exceptional performance in large part to their being homeschooled. — Since 2001 Diane has launched a number of homeschooling groups and services, including The Classical Kids Network (classicalkids.net—launched in 2001) and HS College-Bound (hscollegebound.com—launched in early 2014. She teaches honors-level courses in biology and chemistry.
Roy Speed
Roy is a homeschooling dad and the author of The Writer's Guide to Grammar. He has a B.A. in English from Northwestern and a passion for history and for Shakespeare. In the business world, he's a writing consultant: he creates writing training and eLearning programs; one of his writing programs has been translated into seventeen languages and has become required training for more than a quarter-million employees around the world. He is also a sometime lecturer on business writing topics at the University of Pennsylvania's Wharton School. In the homeschooling world, he has taught writing, literature, and history to students of all ages.
open for registration
---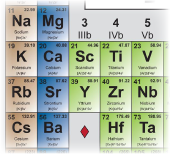 In this year-long, honors-level class, each student acquires both a deep understanding of chemistry and an appreciation for its real-world applications. Each week comprises live lecture and live discussion enhanced by graphics and PowerPoint presentations. Students perform labs under the instructor's guidance and are provided with lab materials and worksheets to be completed at home.
---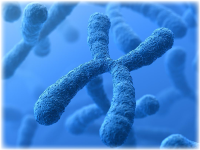 Our online science intensives are eight weeks long; each delivers in-depth, focused study of a particular topic in science, and they all include labs. Each is a standalone course that may complement nicely your at-home science curriculum. But you may also combine two or more intensives in whatever way suits your student's interests and needs. — You can even fashion a robust year-long science course complete with labwork.
Instructor Diane Speed will deliver intensives on the following topics:
Ecology: September 26 – November 17, 2022
Genetics: January 16 – March 16, 2023
Botany: March – May 2023
(exact dates TBD)