Movie Nights for Teens
Fall 2019 Series: Lives on Film
Each movie tells the story of an extraordinary life...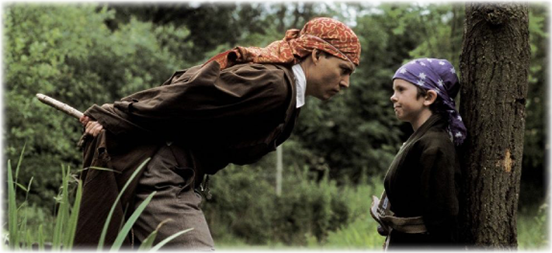 Johnny Depp as James Barrie, the author of Peter Pan, in Finding Neverland (2004)
For this series we're leaving behind the age of silvery black-&-white photography and viewing nine films from just the last thirty years. Every movie in this series tells the story of a remarkable life — hence the series title: Lives on Film.
A great opportunity
We're hosting a series of nine evenings to bring together teens and movies of unusual quality. — Each evening includes:
Host: Roy Speed. (Learn about Roy here.)
The films
All our movie nights are held on Saturday evenings. — Our schedule of films:
September 14:

Finding Neverland (2004)
with Johnny Depp as James Barrie, the author of Peter Pan.

September 21:

Shattered Glass (1992)
with Hayden Christensen as Stephen Glass, the young journalist whose career ended in disgrace.

October 5:

Temple Grandin (2010)
with Claire Danes in the title role as the author
of Animals in Translation.

October 12:

A Civil Action (1998) about a complex lawsuit in the state of Massachusetts, with John Travolta and Robert Duvall.

October 19:

Catch Me If You Can (2002) with Leonardo DiCaprio as con-man Frank Abagnale, Jr.

November 2:

Mountains of the Moon (1990) in which Victorian explorers Richard Burton & John Speke seek the source of the Nile.

November 9:

Shadowlands (1993)
with Anthony Hopkins as writer C. S. Lewis.

November 16:

Malcolm X (1992)
Spike Lee's epic biography of the Black Nationalist leader spanning his entire life and continually evolving beliefs.

December 7:

Julie & Julia (2009)
with Meryl Streep as cookbook author Julia Child.
How to register
Just contact the host, Roy Speed, by clicking here.
The fee for one student is $199; for a second student from the same family (a sibling), take $100 off.
* * *
Comments about our previous film series
I like how you built a lot of socialization time into the agenda... We appreciate your hosting this class and the format. My son has gotten a lot out of it already.
— Homeschooling dad
[Our son] totally enjoyed the class and is looking forward to the coming weeks. A big thank you for coming up with an activity that teaches while making it fun and giving [our son] an opportunity to hang out with his peers.
— Homeschooling mom
William Wyler's Best Years of Our Lives [1946] felt surprisingly modern and honest — a sobering look at the problems veterans faced when they returned home from WWII.
— Student
From watching John Ford's Grapes of Wrath, I've learned amazing things about cinematography. With lighting, camera angles, the placement of actors in shots, directors of photography can work wonders with not just a scene but an entire movie, as Gregg Toland did in Grapes of Wrath.
— Student
Fall of 2019
---
Saturday evenings
in Bethel, CT
5:30 – 10

pm


September 14 – December 7
Each movie night includes
dinner, discussion, & just hanging out.
---
Want to know more?
— Please contact
the host by clicking here.
Visitors welcome!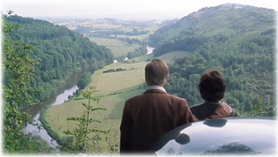 Richard Attenborough's Shadowlands (1993)
Shakespeare Intensives
---
Ten online classes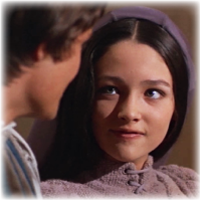 These online sessions provide an in-depth study of this play as well as the historical, cultural, and literary background needed to bring the play to life. This course takes students to an advanced level of reading comprehension and analysis, enabling them to tackle sophisticated material across the spectrum of the college curriculum and even dissect difficult passages included in standardized tests.