Movie Nights Online
---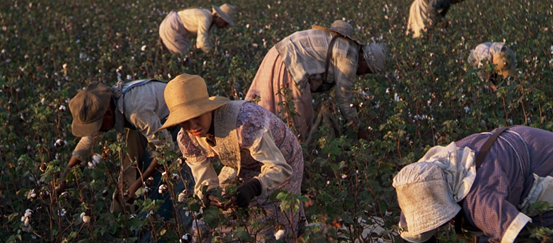 from Robert Benton's Places in the Heart (1984), with Sally Field
Winter 2021 —
"Courage & perseverance"
Good company. Great movies.
In this winter series, we're getting together online to view and discuss films of unusual quality, exploring films that are distinctive but that most of our students have never seen.
All our films are currently available on Netflix and Amazon Prime, so having subscriptions to both services is a prerequisite for joining us for this series. The good news: On these services, right now, we can view many, many extraordinary films. The bad news: The comings and goings of individual movies from these services can be arbitrary and difficult to predict; our lineup of films, accordingly, is subject to change, even in the middle of a series.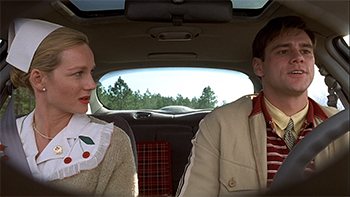 The host for this series is Roy Speed; you can learn about him here.
How movie nights work
This online series comprises six Saturday evenings — see our schedule above right — and the series is designed to bring together teens and movies of unusual quality. We choose films that most teens, left to their own devices, might never encounter.
Each evening includes:
Background on the movie.

Each evening begins with an introduction to the night's film, with historical & geographical information on the period and place depicted; information on the filmmakers—writers, directors, cinematographers, etc.; plus any other information the host feels will deepen students' understanding of what they're seeing.

Lively discussion.

The two principal discussions of the evening take place at each film's mid-point and at its end. All discussion is conducted in a relaxed yet civilized atmosphere.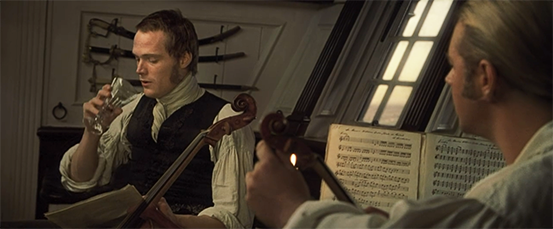 Paul Bettany & Russell Crowe in Peter Weir's Master and Commander (2003)
The films
Among the films we're considering for this series:
Places in the Heart (1984)


Robert Benton's depiction of life in central Texas in the 1930s. With Sally Field as a widow struggling to protect her two children and keep her farm going through the Depression years. The extraordinary cast includes John Malkovich, Danny Glover, Ed Harris, and Lindsay Crouse.

Three films by Australian director Peter Weir

— all currently on Amazon Prime:

Dead Poets Society (1989)


With Robin Williams as an inspiring English teacher at an exclusive boys' school in the 1950s. The cast includes a very young Ethan Hawke, Robert Sean Leonard, Josh Charles, and others.

The Truman Show (1998)


Weir's fanciful tale of a young insurance salesman who suddenly realizes that his entire life has been staged: Jim Carrey discovers that since birth he has been the star of a reality TV show. With Ed Harris, Laura Linney, and Natascha McElhone.

Master and Commander (2003)


Weir's extraordinary film about the naval exploits of Captain Jack Aubrey, adapted from two Patrick O'Brian novels. The movie depicts a British and a French ship caught in a deadly game of cat-&-mouse during the Napoleonic wars: the chase is on — down the Atlantic coast of South America, around the Horn, and across the southern Pacific, with extensive scenes in the Galapagos Islands. With Russell Crowe and Paul Bettany.

The Founder (2016)


Michael Keaton stars as Ray Kroc, founder of the McDonald's fast-food empire. The movie tells an amazing story and simultaneously delivers a tutorial on a plethora of business challenges — not to mention the difficulty of integrating ambition and marriage. The terrific cast includes Nick Offerman, Linda Cardellini, B. J. Novak, Laura Dern, and more.

The Professor & the Madman (2019)


This compelling film takes place during the Victorian era and tells the story of an unusual partnership: Professor James Murray has begun compiling words for the first edition of the Oxford English Dictionary — but it's not going well. Then he receives in the mail the first of over ten thousand entries, all from a patient at Broadmoor Criminal Lunatic Asylum. Starring Mel Gibson, Sean Penn, Eddie Marsan, Natalie Dormer, a remarkably restrained Steve Coogan, and more. Directed by the Iranian writer-director-producer Farhad Safinia.
We're also considering the following films:
The Dig (2021)


When this series begins, this movie will not yet have been released, so we haven't seen it yet! — It's a new Netflix film that tells the story of the 1938 excavation at Sutton Hoo, in England's Suffolk County. Digging on the estate of Mrs. Edith Pretty, a local archaeologist named Basil Brown uncovers a 7th-century ship burial, with a still-intact burial chamber. Directed by Simon Stone, and starring Carey Mulligan, Ralph Fiennes, and Lily James.

A Little Chaos (2014)


This movie is a movie-night favorite — it was the last film of Alan Rickman, who stars in it, directed it, and guided the development of the remarkable screenplay. The setting is the late 17th-century court of Louis XIV, "the Sun King," and specifically the creation of the palace of Versailles. A landscape architect — a woman! — is hired to create something extraordinary, dream-like, within the palace gardens. Alan Rickman plays Louis XIV; Kate Winslet is the remarkable garden-designer; and the rest of the cast includes Matthias Schoenaerts, Jennifer Ehle, and Stanley Tucci. Among the outstanding features of this wonderful movie: The music, which is by Peter Gregson.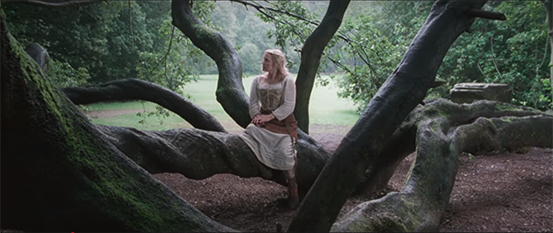 from A Little Chaos (2014), with Kate Winslet, Matthias Schoenaerts, and Alan Rickman as Louis XIV.
Quick takes
Still in the running are the following films, also currently available on both Netflix and Amazon Prime:
Dodsworth (1936)

— a remarkable film by director William Wyler (Roman Holiday, The Best Years of Our Lives, Wuthering Heights, Mrs. Miniver) based on the novel by Sinclair Lewis. Starring Walter Huston and Mary Astor.

Stranger Than Fiction (2006)

— a terrific film by director Marc Forster (Finding Neverland) about an IRS agent who hears inside his head the voice of an author narrating his life: the voice is unfailingly accurate — and then reveals that he is soon to die. Starring Will Ferrell, Emma Thompson, Maggie Gyllenhaal, and Dustin Hoffman.

Hunt for the Wilderpeople (2016)

— a charming film by director Taika Waititi (Jojo Rabbit) about a rebellious orphan who goes missing in the New Zealand bushland.
The challenge of selecting films for Movie Nights
To select just six films for a movie nights series, we view many times that number of films. Among our criteria:
Our research on the movies is painstaking, and in some cases, we must look beyond our own elimination criteria.
One of the films we considered for an earlier series, for example, was the Spanish movie Lighthouse of the Orcas (2016): it bears an "MA" rating — mature audiences only, a rating usually reserved for only the most extreme content. On a hunch we watched the entire film and concluded that someone, somewhere, had simply goofed: the film contains no sex, no nudity; the only violence occurs when orcas attack a group of seals on a beach — the kind of scene you might find in a nature documentary on PBS. Even that violence is viewed from a great distance (no visible blood or gore) and is shown to underscore one of the movie's themes: that Nature's gonna be nature, whether we like it or not, and while our hearts may go out to animal "victims," our sympathy alters nothing in the natural world. So the film warrants at worst a PG-13 rating; there's no telling how many concerned families are frightened away by the MA rating.
How to sign up for Movie Nights
See above right: "How to enroll a student."
Film series: Winter 2021
---
Six Saturday evenings online
6:30 – 10

pm

EST
(ending time is approximate)
January 16, 23
February 6, 13, 27
March 13
FEE:


One student: $ 58.
Two siblings: $ 68.
---
Signing up a student for this series is easy — just do both of the following:
1) Pay for your student(s)
through our online store.
2) Email the host, Roy Speed,
by clicking here, and send him
the name and email address
of each student you paid for.
Please note that space is limited.
---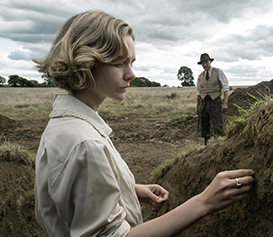 Carey Mulligan in The Dig (2021)
Want to learn more
about our movie nights?
— Contact the host
by clicking here.
Shakespeare Intensives
---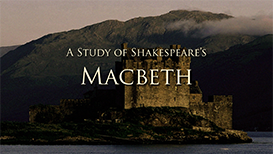 Seven online sessions on
Shakespeare's shortest tragedy
March 10 – April 21, 2021
It may be brief, but Shakespeare's Macbeth is nonetheless packed with some of his most compelling imagery and finest verse. This series of seven sessions is for students who already have some familiarity with Shakespeare and are eager to understand his writing in greater depth. The emphasis is close reading, and students also become familiar with 1) Shakespeare's sources for the play, and 2) the most interesting movie versions.