SESSION 1: May 14 – June 28, 2019
Ecology
Instructor: Diane Speed
| | | |
| --- | --- | --- |
| Tuesdays | on site | 11:00 am – 12:30 pm |
| Fridays | online | 9:00 – 10:00 am |
To register a student, click here: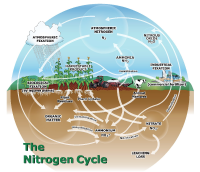 This course will provide in-depth information and labs on a number of essential topics — among them:
Populations
The Food Chain
Biomes
Chemical Cycles: Water, Carbon and Nitrogen Cycles
Humans and the Biosphere
Students will be expected to complete approximately 2 – 3 hours of homework each week. Homework consists of reading, annotating text, watching videos, completing worksheets, and studying.
Also, a final test is provided to parents to administer at home as they wish—open-book, closed-book, as a learning tool, as a grade generator, or some combination of these.
Cost: $375.00 + $20.00 materials fee
Materials: Students must purchase the following text:
Your student will also need a three-ring binder, with loose leaf paper and section dividers.
---
SESSION 1: May 14 – June 28, 2019
Reading Non-Fiction
Instructor: Roy Speed
| | | |
| --- | --- | --- |
| Tuesdays | on site | 9:45 – 10:45 am |
| Fridays | online | 10:30 – 11:30 am |
To register a student, click here: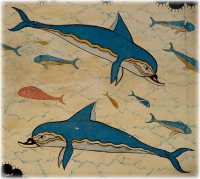 Students in this course will read a wide variety of non-fiction prose—types of writing they may have seldom, if ever, read. Among them:
news articles
feature articles
editorials
essays
excerpts from non-fiction books
The aim of this course is twofold:
to deepen and strengthen students' reading skills;
to enlarge their awareness of different topics and different types of interesting writing.
In each session, students will be instructed in close reading of fine writing. The instructor will coach the students on both —
The objective behind such coaching is to transform the students into active, self-aware readers.
Cost: $325.00 + $25.00 materials fee
Materials: All materials are provided by the instructor.