Online Course
---
Live & online
Fall 2017 – Spring 2018
Mondays & Thursdays
Instructor: Roy Speed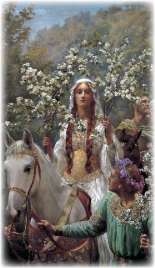 This is a year-long online course in close reading of medieval texts. The emphasis is England and English literature, but a great deal of what the students learn about this period will be applicable to other European societies and cultures.
The "Medieval Millennium" extended from roughly 500 to around 1500 ad, encompassing a huge swath of British history. English literature of the period spans everything from Anglo-Saxon poetry and the epic poem Beowulf to The Canterbury Tales and Malory's Morte Darthur. This course provides historical perspective, traces the development of the English language, and takes students on a deep dive into the most important literature of the period.
Prerequisites: For most students, Roy Speed's Shakespeare courses will prove adequate preparation.
Online Course
---
Live & online
Fall 2017 – Spring 2018
Mondays & Wednesdays
Instructor: Nilay Aykent, M.D.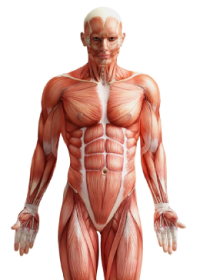 This online course is taught by an M.D. with years of practice in a variety of clinical settings. She uses a problem-based approach to reveal how the human body works — that is, once students understand how an organ system functions when everything is working as it should, they explore what happens when things go wrong. Common illnesses and injuries — both their causes and effective treatments — give students a canvas for compelling, in-depth analysis of each organ system.
Prerequisites: None, but the course is appropriate only for mature students of high school age who can —
think critically;
engage in analytical problem-solving;
reason deductively.
Students who have not yet studied high school biology are welcome.
Training for parents
---
Live & online
Returning in 2018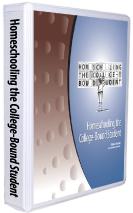 This program addresses the principal concerns parents have about homeschooling through high school — everything you need to know about the high school curriculum and credits, standardized tests, transcripts and record-keeping, applying to college, pursuing scholarships, and much, much more.
Terrific. Full of information. The materials were so thorough. I now have a plan of action. Also, this workshop is inclusive: No matter what type of homeschooler you are, you will understand better how to prepare your student for college and present him or her in the best light.
Joni C.
To ask a question about the program
or to register, contact Diane Speed:
Tel. 203.744.2321
Email: dspeed@salientcomm.com
College-Bound Intensive
---
Two semesters of online instruction
Returning in 2018
This year-long study features great works from around 1800 to the early 20th century — all by women. The primary activities in this course are as follows:
1) reading the novels on our reading list (see here); 2) class discussion of those readings;
3) writing two substantive essays of literary analysis.
All works are introduced with a historical perspective and are read in roughly chronological order, allowing students to trace cultural and artistic developments throughout the hundred-plus years represented by our authors.
College-Bound Intensive
---
Seven online sessions
This course in close reading comprises seven sessions on Shakespeare's shortest tragedy. Macbeth shows what happens when a man with a conscience commits murder; it is, accordingly, an astute portrait of psychological unraveling. Students in this course study in great detail not just the psychology of the play's characters, but the remarkable imagery and verse of Shakespeare's later years.
College prep for students
---
Ten online classes
Roy Speed has a wealth of information at his fingertips, as well as a vibrant teaching style that I believe capable of garnering the attention and intrigue of any student. As a freshman in college, I use the skills he taught me in high school every day. The texts I must read demand an aptitude for active reading and critical thinking. Roy taught me how to read difficult texts, analyze what I had read, and express myself clearly on paper.
Matt W., student
These online sessions provide an in-depth study of this play as well as the historical, cultural, and literary background needed to bring the play to life. This course is designed to take students to an advanced level of reading comprehension and analysis, enabling them to tackle sophisticated material across the spectrum of the college curriculum and dissect difficult passages included in standardized tests. Space is limited.