Roy Speed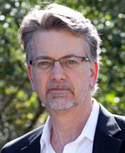 Roy Speed is a professional educator in the business world and a homeschooling dad. He has a B.A. in English from Northwestern and a passion for history and for Shakespeare.
In the business world, Roy is a writing consultant, a creator of writing training, and a designer of eLearning programs. He is also a guest lecturer on business writing to MBA students at Wharton and to undergraduate business students at Baruch College.
He has served large organizations across North America and Europe, and one of his programs has been translated into seven languages. His writing programs are now required training for more than 150,000 employees at companies around the world.
For more than ten years Roy has taught literature, history, writing, and grammar to students of all ages. His teaching challenges students and — even with subjects some might consider dull — inspires real passion. His programs break down complex ideas into understandable units and complex tasks into achievable steps.
Students in Roy's classes develop essential skills they can apply across the curriculum. In recent years he has concentrated on the needs of middle- to high-school-age students and, in particular, the skills involved in reading difficult texts. Among the recent courses he has taught:
Romeo & Juliet;
Hamlet;
Ancient History through Herodotus;
History & Literature of the Middle Ages;
Appreciating Essays;
Novels by Women — including Jane Austen and Charlotte Bronte.
Reviews of Roy's teaching
In high school, I took an in-depth study of Shakespeare's Hamlet with Roy Speed. His teaching style is interesting, engaging, and humorous, and I always looked forward to class. I enjoyed learning how to pull apart a text and analyze it, as well as studying Shakespeare's vocabulary and learning historical facts about the time period. As an engineering student in college, I continue to read difficult texts for pleasure and am able to write well, whether it's a research paper or a technical writing piece. These skills are due to the analyzing instructions Mr. Speed taught me. His classes will stimulate interest in the subject matter and curiosity in the fields of history and literature.
— Elizabeth T., student
I found him to be very well organized and was impressed with his teaching style and interaction with the students. Mr. Speed commands his students' attention with his passion and knowledge, providing them with historical and literary context. His approach was not to over-simplify the concepts, but to respect his students' intelligence and have meaningful and appropriate discussions about the play's various themes. This in turn earned him his students' respect.
— Karyn B., parent
Roy Speed is very knowledgeable of Shakespeare, and his appreciation for Shakespeare is contagious. When sharing with his students the lines that are meaningful, beautiful, or humorous to him, he invites students to experience Shakespeare in a deeper way. He encourages active participation from his students. First, he models thoughtful discussion of the characters, the plot, and Shakespeare's style, and then he expects insightful and thoughtful answers to the questions he puts to his students.
— Vicki B., parent