newsletter — July 15, 2014
Extracurricular Activities, Part 1
Hidden treasures can become jewels in your student's resumé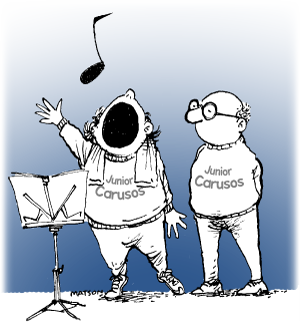 by Diane Speed
As you're planning your student's curriculum and activities for the coming year, it's important to find valuable extracurricular activities for your student. Finding the right activities can lead to your student learning important work skills while also developing life skills and character — learning how to follow directions, work with others, be accountable, and much more.
Bear in mind, too, that the activities your child participates in as a highschooler —
can be life-altering, leading to the discovery of new and unexpected interests, even passions;
can be a real differentiator on college applications.
As Jerome A. Lucido, vice provost at the University of Southern California recently stated, "Students are always advised to take the strongest curriculum that they can reasonably handle while pursuing opportunities for academic and extracurricular opportunities for which they have a passion."
Activities provide a window into the values, interests, and pursuits of your student. For instance, if your student wants to have a career as a veterinarian, volunteering at an animal shelter, interning with a local vet, or participating in science competitions demonstrates the seriousness of the student's aim.
In a recent interview, Jeff Rickey, the vice president and dean of admissions and financial aid at St. Lawrence University in Canton, N.Y. was asked: How should a student strike a balance between rigorous classes and meaningful involvement in extracurricular activities? — His answer:
Strong time-management skills allow the two to coexist. A long-term commitment and deep involvement in a few extracurricular activities results in those activities becoming a regular part of daily planning — just like the course schedule — making it easier for the student to manage. We admissions officers are fans of students with deep involvement in a few activities. We are not fans of students who pad their list of activities in their junior and senior years to look more engaged.
Moreover, colleges want to see that students are finding opportunities to develop themselves. Given the flexible schedule that homeschooling affords, this is where you have the advantage: there are many opportunities right in your community in which your student can participate.
In this two-part newsletter, we'll address a broad range of activities — including hidden treasures you may not be aware of and that may even inspire you to spearhead new opportunities for students in your area. Here in Part 1 we'll address:
adult activities your teen can take advantage of;
part-time work;
entrepreneurial ventures;
activities related to the military.
Adult activities to consider for your teen
---
When looking for experiences for their teenagers, consider taking advantage of opportunities designed for adults. Organizations often welcome homeschooling teens because of their poise, intellectual curiosity, and flexible schedules. The following examples are not an exhaustive list; we provide them to stimulate your thinking about such opportunities.
Video & film production
Local-access cable stations often have resources allocated for programs to educate citizens in broadcasting. Local governments often require local cable operators to set aside public, educational, and government access channels. But media access centers do more than just provide programming; they provide training and production services. Programs offered can vary from ones designed for students — similar to what the station provides to public schools — to those for adults. The goal of such training is to build practical knowledge of community television production, IT, and sometimes radio. Routinely cable stations are delighted to work with homeschooler in the creation of their own classes or will welcome teens into adult courses. Students may even be able to create programming and begin building content for a "reel" that may be used for college consideration.
Community theater
Community theater offers an outstanding opportunity for those interested in the performing arts or in theater production. Joining a local adult troupe provides near-professional experiences of great value — not just practical performance and production experience, but also:
being part of a team working towards a common goal;
taking orders from those in charge;
being accountable while still scratching the creative itch.
Students drawn to performance often have little idea of the work involved in producing a semi-professional show. By working with a community theater, our own son realized that theater was like any other job — more than just the glitz and glamour of the spotlight. This can be a life-changing experience for teens who think of performance solely as creative and fun.
Community orchestras, bands, choirs, ensembles
Across the nation, adults gather to share music. Right here in western CT, our little town has a Fife and Drum Corps and routinely welcomes new members, many of whom have little musical skill but a desire to learn. Many organization even offer free training, such as the Siol Na Heireann Pipe Band in Selden, NY, that offers to teach anyone, ages 9 to 90, either the bagpipe or the snare drum. The point is, if your student loves music, there are many organizations – probably some right in your neck of the woods – dedicated to coming together in order to create music for little to no expense.
Apprenticeships
Apprenticeships are fruitful endeavors for teens who want to gain real-world experience and desire hands-on learning. Approaching professionals in your area may yield leads that can turn into work experience for your teen. Teens can apprentice at museums, farms, veterinarians' clinics, aquariums, animal shelters, boat yards, garages, photography studios, and camps, to name a few. By broaching the topic with craftsmen, artists, and skilled adults in your town or neighborhood, you may be able to find a mentor who can have a huge effect on your teen's path. A good book on the subject is Rebecca Greene's Teenagers' Guide to School Outside the Box.
Part-time work
---
Don't overlook this aspect of a well-rounded high school resumé. A part-time job offers important benefits:
Income.

Parents shouldn't underestimate the impact on students of earning income from an early age. It can be very empowering for students to discover their ability to earn money — a real boost to their self-confidence.

Important values and responsibility.

A part-time job can teach the values and qualities essential to being a desirable employee — following directions, completing tasks, and being accountable are all priceless skills applicable to all aspects of life.

Letters of recommendation.

Many colleges will require letters of recommendation from adults who know the student outside of an academic setting, and even for colleges that don't require such a letter, a testimonial from an employer can attest to your student's character.
Entrepreneurial ventures
---
When students have skills marketable to the community at large, they can develop their entrepreneurial talents by packaging up those skills and offering them for a fee. Kids get a real charge out of earning money for skills developed over years of hard work. Examples of the kinds of things we've seen students do:
Musical performance.

Coffeehouses often schedule open-mic nights for musical performers. A student performer can "pass the hat" — e.g., label a basket "college fund" and solicit donations. Students who work up a musical repertoire find that restaurants, art galleries or exhibits, and weddings are always looking for talented performers. In addition, gifted musicians or singers can produce their own CDs or make their music available online and promote their music at their live events.

Painting, sculpture, and more.

Fine artists can create works of art or decorative arts and sell their wares online or in your community at local galleries, sidewalk sales, or other community venues.

Tutoring, training, and lessons.

If a student excels in an academic area, he or she may be able to teach or tutor younger students for a fee. Sporty teens can offer their skills as a trainer. Musical performers can offer lessons on musical instruments (e.g., guitar) to younger kids, and so on.

Neighborhood services.

Got a lawn mower, snow shovel, or rake? Your student could start a service such as mowing lawns, spring or fall clean-up, painting, babysitting, pet sitting, etc.
The value to students of such ventures: Not only do their earn extra income; they learn about the challenges of marketing their services, pricing their wares, the meaning of good customer service, and so on — invaluable skills and experience.
If you have a budding entrepreneur, you might consider Junior Achievement. It is a national organization dedicated to developing financial literacy and business acumen through a "hands-on curriculum delivered by a trained classroom volunteer." You can inquire whether a homeschooler can participate in your area by going to their page Locate a JA Office Near You. (You can find this same link on the right hand side of their homepage.)
Any such activity shows entrepreneurial initiative and can be proudly documented as part of your student's resumé.
Military-affiliated organizations
---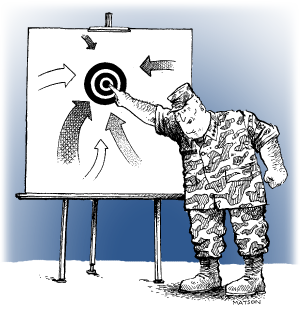 Military training is available to homeschooled teens though a variety of sources. These programs are usually structured, well-organized, and open to both young men and women. They provide camaraderie and training in leadership, team building, and patriotism, and they also teach essential skills germane to the specific area of service. Most are not military recruiting programs and state so prominently in their descriptions.
Civil Air Patrol
If your student is looking for a career in aviation, space, or the military, this program will provide valuable experience. Cadets fly, learn to lead, hike, camp, get in shape, and push themselves physically and mentally. The program is open to students ages 12 through 18. On average, cadets meet two hours per week plus one Saturday per month, and also have opportunities to attend leadership encampments, career academies, and other activities during the summer.
Sea Cadet Corps
This program is open to students ages 11-17. All Sea Cadets attend a mandatory two-week training session consisting of 106 hours of instruction with a focus on nautical skills as well as the Navy's core values of honor, courage, and commitment. Sea Cadets can participate in two-week advanced training sessions abroad Navy and Coast Guard vessels including on one of their three training ships, on small patrol craft or even on large nuclear powered aircraft carriers.
Young Marines
This program is open to all boys and girls, ages 8 through completion of high school. The website states: "The Young Marines promotes the mental, moral, and physical development of its members through fun and positive activities. It nurtures and develops its members into responsible citizens who enjoy and promote a healthy, drug-free lifestyle." — To find a program near you, go to the link above, and on the right side of the homepage, where it says Find a Unit, enter your zip code.
Sea Scouts
An off-shoot of the Boys Scouts, Sea Scouts is open to young men and women ages 14 through 20. (Parents with interested daughters, take note: Not long ago, a girl from Houston was selected as the 2011-2012 National Sea Scout Boatswain — the youth representative on the National Sea Scout Committee.) Sea Scouts learn boating skills — such as how to maintain and operate a vessel, how to discern buoys and lights, how to take advantage of wind and tide, and how to drop anchor or approach a dock — plus swimming, lifesaving, first aid, Coast Guard Auxiliary Sailing and Seamanship, and cardiopulmonary resuscitation.
To find out whether the Sea Scouts are active in your area, use the Boy Scouts of America contact form: Go to https://beascout.scouting.org/ and click on the green tab Venturers & Sea Scouts; then, next to Find Venturers in your area!, enter your zip code. Your inquiry will be directed to a local scout troop for response.
Junior ROTC
JROTC is a federally funded program that spans across all five branches of the armed forces and is open to male and female high school students. Its goal is "to prepare students to become community leaders and productive citizens. Various activities are offered to build confidence, acquire leadership skills, and learn teamwork."
In some locations, a student can join a JROTC program as a homeschooler. (Currently, there is only one dedicated Homeschool JROTC group, located in Georgia.) If your student is interested in a JROTC program, contact your local high school. To read about your state's policy on homeschoolers participating in local schools' activities, see this link, created by the Homeschool Legal Defense Association.
* * *
These are but some of the extra-curricular opportunities available to your student —
meaningful and impressive activities that will enhance your student's education. Equally important, by having your student involved in the community and interacting with peers, you put to rest concerns some college admissions officers may still hold regarding the "socialization" of homeschoolers.
In part 2 of our series on worthwhile extracurricular activities, we'll address opportunities in:
sports;
debate & government;
science & technology;
community service.
* * *
Not on our mailing list? — Adding yourself is easy; just go here.
---
View all our online courses here.
Eight weeks, in depth, live & online
Twice weekly sessions for two semesters
Twice weekly sessions for two semesters
Shakespeare Intensives
---
Close reading of Shakespeare
Ten online sessions of 90 minutes
Ten online sessions of 90 minutes
Seven online sessions of 90 minutes
An introduction to Shakespeare's comedy
Eight online sessions of 90 minutes
ONLINE: English Language Arts
---
— Now open for registration —
Weekly online class
in the essentials of English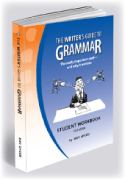 This two-semester course is taught by the author of The Writer's Guide to Grammar. It puts in place skills and knowledge foundational to the study of English and the mastery of clear writing. The weekly class is live and online, and students master all the most important principles of the English language — grammar, usage, punctuation, and more.
Online Writing
---
Two semesters of online classes
Two classes per week
Online Literature
---
Two semesters of online instruction
---
Training for parents
---
Now an online series!
This program addresses the principal concerns parents have about homeschooling through high school — curriculum and credits, standardized tests, transcripts and record-keeping, the application process, pursuing scholarships, and more.
Terrific. Full of information. The materials were so thorough. I now have a plan of action. Also, this workshop is inclusive: No matter what type of homeschooler you are, you will understand better how to prepare your student for college and present him or her in the best light.
Mother of two